The following 'Other Terms and Conditions', together with 'General Terms and Conditions for Suppliers', are applicable to suppliers if there is no signed business agreement between AO and the supplier.
Terms of payment
Invoice month plus 60 days.
Prices
The price list applicable at any given time shall be the supplier's current price list accepted by AO.
Unless otherwise confirmed and agreed to in writing by AO, handling fees, invoice fees, and other fees (regardless of their designation) shall not be accepted by AO.
Notification of price changes
A price change notice shall be sent by email to the product manager with a cc to the market manager and ki-gruppen@ao.dk.
A notice of price changes shall be forwarded no less than 90 days before the first day of a quarter.
Terms of delivery
Free delivered (DDP) AO.
Invoice requirements
Invoice head
Field
Requirements
Data Contents

AO Reference

Invoice

AO's purchase order number

7 digits followed by the purchaser's initials:

2xxxxxx = special order/direct order

3xxxxxx = order for stocked items

50xxxxx, 55xxxxx = VAGA order

8xxxxxx = order for reserved items

Goods for internal use in a department: XXX-NNN

3 digits for the department followed by the purchaser's initials

1078965-PEH

123-PEH

AO reference

Credit note incl. returned goods

(stocked items)

AO's goods return number

10 digits followed by initials

0026xxxxxx

0026000058-HKH

AO reference

Credit note incl. returned goods

(special order goods and direct order goods)

AO's customer order number

10 digits followed by initials

007xxxxxxx

0070236104-JEY

AO reference

Credit note excl. returned goods

(correction of price)

AO's purchase order number

7 digits followed by the purchaser's initials:

2xxxxxx = special order/direct order

3xxxxxx = order for stocked items

50xxxxx, 55xxxxx = VAGA order

8xxxxxx = order for reserved items

Goods for internal use in a department: XXX-NNN

3 digits for the department followed by the purchaser's initials

1078965-PEH

123-PEH

AO reference

Credit note

Bonus

AO reference

"Bonus" must appear from reference

"BONUS"

AO reference

Credit note

Breakage

AO reference

3 digits for the department + initials + 'Breakage' or Breakage no. + initials

123-PEH BREAKAGE

or

0051xxxxxx-PEH

AO reference

Credit note

Miscellaneous

AO's department and initials

3 digits for the department followed by the purchaser's initials

123-PEH
Packaging and Marking of Shipment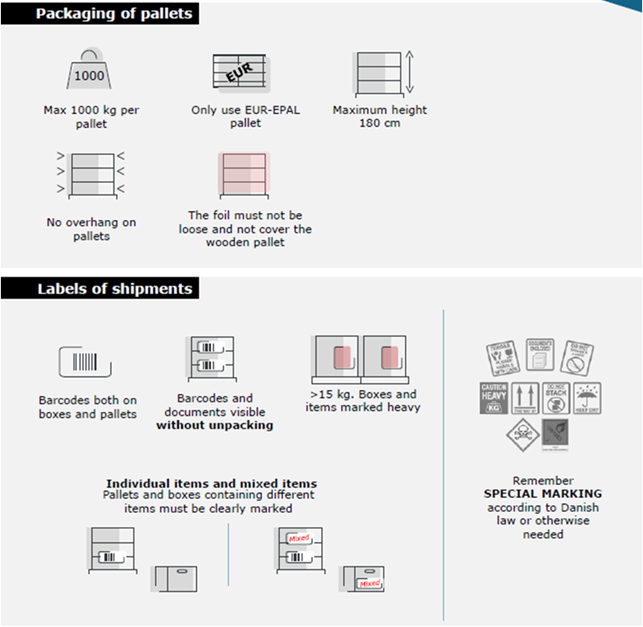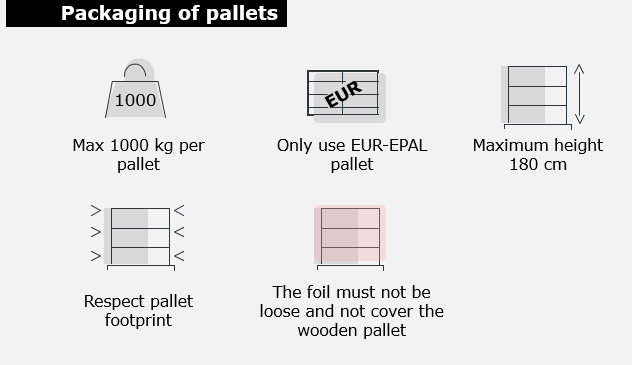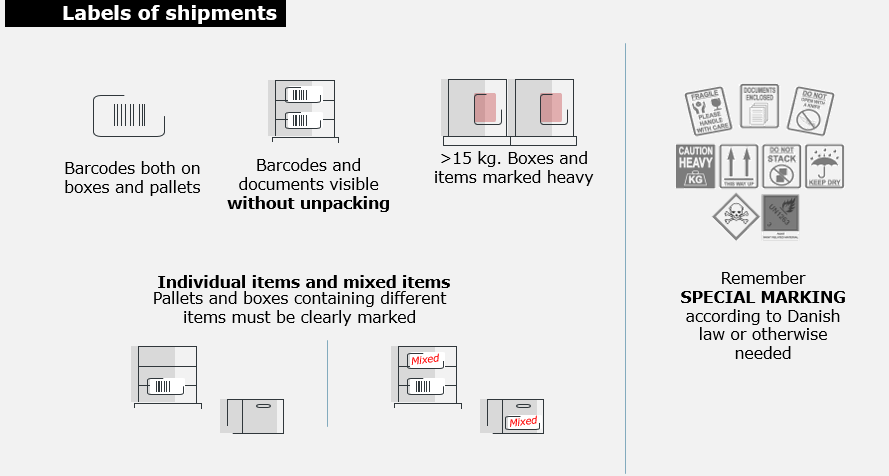 Maillist
Order confirmation shall be sent to confirm@ao.dk
PDF invoices shall be sent to aogoods@ao.dk
Monthly statements of bonus and copies of credit notes shall be sent to bonus@ao.dk
Credit notes regarding bonus in PDF format shall be sent to aocost@ao.dk
Otherwise agreed with AO's logistics department logistik-drift@ao.dk
Information on product codes regarding fees, carriage and packaging shall be sent to Kreditor@ao.dk
Information on which email address to use in case invoices are rejected shall be sent to Kreditor@ao.dk
Price increase notice shall be sent to ki-gruppen@ao.dk
Price increase information in Excel format shall be sent to ki-gruppen@ao.dk
Safety data sheets regarding substances requiring labelling shall be sent in electronic format (e.g., PDF) to ki-gruppen@ao.dk
Information on discontinued products shall be sent to ki-gruppen@ao.dk
Pictures, product descriptions and logos shall be sent to pictures@ao.dk
Information about http-URL in connection with quality control shall be sent to ebusiness@ao.dk
Statements of account, payment reminders/dunning letters or the like shall be sent to kreditor@ao.dk
Information security incidents involving AO it-support@ao.dk